Living in US? Call India as low as 4 cent per minute with Airtel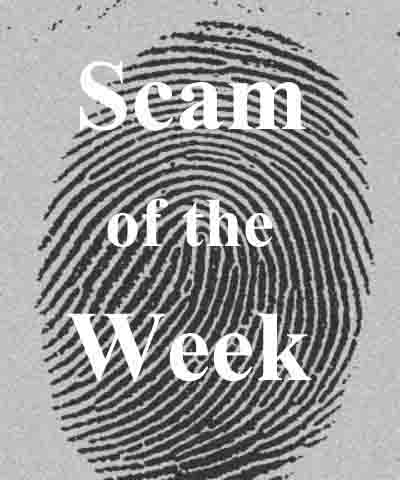 This whole issue of American School of Aviation has become such an important issue for all of us in travel industry that we cannot just let it go. I was most concerned by the reports being published in American media which are very disturbing. According to some dropouts and current students of ASA which are right now hanging out in USA, this whole school is turning out to be one of the biggest scam in aviation history of USA and one of the biggest damage ever done to the Indian students by their own countrymen Manpreet 'Prince' Singh. With all due respect to all of you guys and gals who successfully completed your training from Amercan School of Aviation, I'm not sure whether you'll be allow to fly in coming days as there are complaints which are suggesting that pilots were not given anough time in air.
Amarnadh Kachepalli, a 26-year-old student from Andhra Pradesh, a state in India, left the school in March after three months because he only spent one hour in the sky training.
"There's no education at all," he said. "There's no flying."
Kachepalli said he believes he should have recorded about 80 hours in that time. School officials assured him that he could earn his pilot's license in six to eight months, he said.
Each student needs to spend about 200 hours in the sky and the same amount on the ground to qualify for license, Kachepalli said. Most of the early coursework is done in the classroom.
A commercial license typically requires a year's worth of training, he said.
Kachepalli has been contacting various local, state and federal agencies as well as the Indian Consulate to see if they can force the school to return about $52,000, which includes his tuition, living expenses and the cost to transfer to a different school.
He holds a master's in business administration and said he left his job working for a hospital to come to America for a year.
ASA is also being sued for $56,000 in unpaid fuel bills.
Gemini Flight Support, which sells gasoline at the former Air Force base, filed a complaint Thursday in Merced County Superior Court against American School of Aviation.
It alleges that a $24,400 check from the school bounced May 19 due to insufficient funds. ASA also has about $32,000 in outstanding invoices, according to the complaint.
"A check of this size being returned is more than what we can bear," Gemini Flight Support vice president Jim Price said. "Given the price of fuel, we just absolutely can't afford to carry that kind of a debt load."
The flight school will also be investigated to see whether it was an accounting error or if the company knew the check would bounce, said Tom MacKenzie, spokesman for the Merced County Sheriff's Department.
The court case is among the recent issues with the flight school, which primarily trains foreign students, often from India, to become commercial pilots. It's been at Castle Commerce Center since 2005.
County officials grounded its flights earlier this month because the school no longer had a valid insurance policy, and Merced city leaders found that ASA was using its airport as makeshift training ground without a necessary business license.
Also, a few students have been demanding that their tuition be returned because they're unsatisfied with the amount of time they spent in the sky. A couple of others have won small claims against the school.
Last month, a judge awarded student Shailendra Kapoor $7,500 for breach of contract and emotional stress, according to Merced court records. Tuition for a pilot's license can run about $40,000.
ASA president Manpreet Singh, who typically goes by Prince Singh, only responded by e-mail. He was served with a copy of the lawsuit late in the day and didn't respond for comment about the civil case.
Earlier in the day, he wrote that about 5 percent of the students are unhappy or drop out because their learning style doesn't match up with the American School of Aviation's standards.
"And this is quite normal and expected," he wrote.
The business is in the middle of a restructuring so it can train more students. It's preparing to move to a larger building at the former U.S. Air Force base. By August, Singh hopes to train about 300 students at a time.
County spokesman Mark Hendrickson said Castle managers grounded the school's flights May 15 when they learned the business' insurance policy had lapsed.
The county could have been held liable had any of the flights crashed. The ban was lifted Thursday when the school showed Castle officials that it had a new insurance policy, Hendrickson said.
Prince  Singh denied that the county ever grounded the school's flights. The school's planes were spotted at Merced Municipal Airport last week in the midst of the county's flying ban. The city airfield was being used as a makeshift school until Thursday, city spokesman Mike Conway said. Airport officials were unsuccessful in contacting the school's managers.
ASA was operating without a business license, Conway said, which amounts to a misdemeanor. The city's evaluating whether to call for an investigation. Stan Thurston, Gemini's president, said he heard from a school manager that it was going to suspend its operation until next week. He won't be selling the school any gasoline until the court case ends, either by a judge's decision or when the school pays its outstanding bills.
Latest posts by Dan Winther
(see all)