Hello ASA students,
First off, I'd like to express my sincere sympathy for those students stranded by the recent ASA fiasco and wish you all the early arrival of meaningful assistance to alleviate the current enduring hardship. I have no personal stake in this ordeal and neither lost nor gained anything from this occurrence. Nevertheless I can't stop being indignant about both Prince and Reny of their incompetence and deceit whichever the characterization is appropriate that brought to cause a current plight onto those young aspiring Indian students.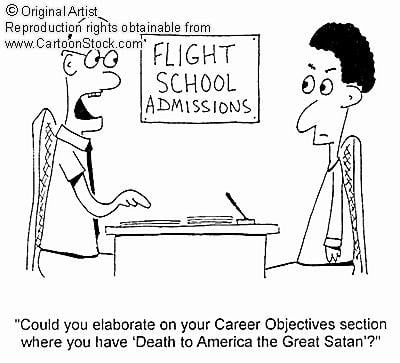 In as much as I'd like to believe that Prince and Reny stashed away a sizable amount of cash somewhere as some still like to speculate or believe and therefore there's some chance of recovery of their prepaid fees, it pains me to tell you all such chances to exist is literally infinitesimal if not nonexistent.
I know it's easier said than done but give it a rest on a hope of recovery by a means of law suit. In the Breach of Contract case such as this, you will most likely prevail in the court and obtain a judgment. But think about it, what good is it that the judgment that can collect nothing from the defaulting party. A writ of execution issued from the court is just a useless paper of no value. Remember no one wins in a law suit except lawyers. (been there, done that, fought an airport use permit issue against a county ordinance in the US Federal Court and won the battle but lost the war in the end after consuming 3 years and $150K in legal fees, .a Pyrrhic victory indeed.
Judging from the reported size of operation,(110 students, 43 instructors, 40 aircraft) the monthly operating cost could be anywhere from $225k to $250k/mo. or more to keep that size of operation going. Remember ASA did not have $4.4 mil in a lump sum cash to start with. It's an accumulative total revenue over the time they were in business. Unless they had an sufficient operating capital set aside which I doubt, their monthly operating expenses were entirely relied on one source; student fees. There're good months with some surplus fund left and there're some bad months with an insufficient amount of income even to cover the monthly overhead. It's highly probable that ASA needed at minimum 4 to 5 new students to keep its doors open. All fees collected from the students were all spent long since and I bet they're just scraping by from month to month with a hope of someday getting ahead with an arrival of new enrollment group consisting of substantial number of students. Unfortunately, that day never came and the KFA fallout was the last straw. And while they were still at it, the problems started to pile up one after another. It probably started with a minor student's complain and then rapidly growing to many issues that eventually raised red flags and invited all kinds of government scrutinies from all directions FAA, County's office, IRS, FTA (Calif. State Franchise Tax Board) and all. Despite less than honorable character references made about both Prince and Reny in many posts, I doubt they had planned this outcome from the beginning. It's a case of pure incompetence and mismanagement. They had somehow managed to slip their foot in the door and pried open the business opportunity just in time to ride the surging tide of pilot shortages beginning to be faced by the Indian airlines.
Some of you already know about another flight school closure earlier this year which draws some parallels to the events at ASA in the order of far greater magnitude.
http://en.wikipedia.org/wiki/Silver_State_Helicopters
Silver State Helicopter (SSH) school headquartered in Las Vegas closed abruptly by filing Chapter 7 leaving 2,500 students out to the street. They operated over 250 helicopters at over 40 schools nationwide in the US. All students prepaid $70,000 each for their training fees. A Class action suit is pending in the Nevada Court and the lawyers are having field days. Good lawyers can compose an opposing lawyer's argument before composing his own and they are very good and capable indeed and naturally they command high fees most can't afford.
The only chance of recovery of the student's fees from ASA is by naming KFA along with banks and lending institutions as co-defendant on the premise that they too are culpable for the damages sustained by those entrusting students. Their failure to perform proper audit and due diligence on the flight school led to the demise of the program today otherwise succeeded. This premise has a much greater chance of succeeding and the judgement amount of $5 mil range plus legal expenses has far more chances of collection from KFA and the Indian lending institutions involved than nonexistent collection probability from the duo Prince and Reny.
Now sit tight and think hard about the good advices offered in the Capt. Kishore's post and begin to make a check list of your own action plan and proceed to follow thru on it one by one. BTW, make sure to insist on a kind of insurance policy like the one mentioned in the navdeev's post if you're fortunate enough to take out another loan again.
Before too long, you'll be out of the soup and turbulence and you'll be back cruising in the smooth blue skies again. How do I know this? Well I went through the similar ordeals few times myself since my first arrival in the US in 1968 from Asia and got my ATP, A&P, MEI, AD and few more ratings and pursued my aviation career until my semi-retirement from flight duties few years ago. Well, that's my two cents. Hang tight and never ever give up your goal.
All the best.
Echo Yankee, Real identity not revealed……
Latest posts by Dan Winther
(see all)