Living in US? Call India as low as 4 cent per minute with Airtel

A sigh of relief at last. Indian Government has reacted sharply to the unpleasant news coming from American School of Aviation. Helpline for the stranded students and their parents in India has been set-up by the Ministry of Overseas Indian Affairs at last.
Minister for the overseas Indian affairs, Mr. Vayalar Ravi is taking personal interest over unfolding events at the American School of Aviation and his office is keeping a close tab on all the latest developments related to ASA. Ministry is in regular contact with US Department of Homeland Security over the issue.  Fortunately for the stranded students, the Department of Homeland Security spokeswoman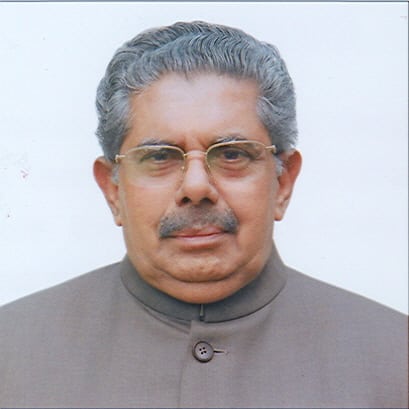 Virginia Kice has said they are under no pressure to leave the country upon expiration of their visas.
Typically, when a school closes, international students are given a five-month grace period in which to find a similar, accredited school where they can complete their studies. But in ASA's case, the school closed virtually without notice. "The ICE is working with the State Department and authorities in India," she said. "We are trying to find other schools with a comparable curriculum at a comparable cost."
Here are the contact Details of Ministry of Overseas Indian Affairs. Students and their parents can either contact the officials by phone or emails given below.
Shri Vayalar Ravi

POSITION

Minister of Overseas Indian Affairs

PHONE(O)

91-11-24676836/37

FAX(O)

91-11-24197985

E-MAIL ID

minister@moia.nic.in

RESIDENCE

7, Safdarjung Road, New

Delhi-110011

PHONE(R)

91-11-23792148/49

FAX(R)

91-11-23792142

Shri K. Mohandas

POSITION

Secretary

PHONE

91-11-24674143 /44

FAX

91-11-24674140

E-MAIL ID

secretary@moia.nic.in

Shri G Gurucharan [Financial Services Division]

POSITION

Joint Secretary

PHONE

91-11-24676836/37

E-MAIL ID

jsfs@moia.nic.in

Shri D.N. Srivastava [Diaspora Services Division]

POSITION

Joint Secretary

PHONE

91-11-26874240/24197940

E-MAIL ID

jsds@moia.nic.in

Shri J. Panda[Overseas Employment Services Division]

POSITION

Protector General of

Emigrants

PHONE

+91-11-24197972 /26874250

E-MAIL ID

pge@moia.nic.in

Dr. Ranbir Singh [Emigration Division]

POSITION

Director (EP)

PHONE

+91-11-24197952 /26874247

E-MAIL ID

diremig@moia.nic.in

Ms. Sandhya Shukla [Diaspora Services Division]

POSITION

Director(DS)

PHONE

+91-11-24197918 /26874231

E-MAIL ID

dirds2@moia.nic.in

Dr. Shailja Sharma [Emigration Services]

POSITION

Director (ES)

PHONE

+91-11-24197952 /26874247

E-MAIL ID

dires@moia.nic.in

Shri N. Balasubramanyam [Diaspora Services Division]

POSITION

Deputy Secretary

PHONE

+91-11-24197910/26874246

E-MAIL ID

dsds@moia.nic.in

Shri. Mithilesh Kumar [Management Services-I]

POSITION

Deputy Secretary(Admin.)

PHONE

91-11- 24676145 /24197909

E-MAIL ID

dsms1@moia.nic.in

Shri K.B. Arora [Management Services-II]

POSITION

Deputy Secretary (Vigilance)

PHONE

91-11- 24197908 /24676146

E-MAIL ID

dsms2@moia.nic.in

T. Q. Mohammad [Financial Services]

POSITION

Deputy Secretary (FS&Budget)

PHONE

91-11-24197914 / 24676841

E-MAIL ID

dsfs@moia.nic.in
| | |
| --- | --- |
| For General Queries | info@moia.nic.in |
Latest posts by Dan Winther
(see all)