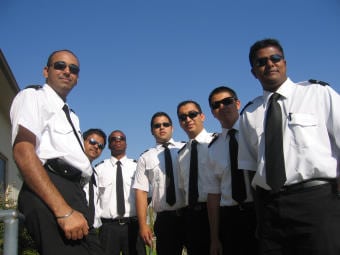 Breaking news is coming from California this hour were more than 100 Indian students training to be pilots have been left stranded after their Aviation Academy (American School of Aviation) abruptly shut-down. One of the students emailed me last night with all the details. The students have been served with an eviction notice and asked to vacate the Academy premises by Friday (June 27).
The students were part of a Commercial Pilot Training Programme, jointly run by Kingfisher Airlines and American School of Aviation or ASA. Students claimed they paid 46,000 dollars for the program.
Following which the students were handed a letter of intent by Kingfisher Airlines in India offering them jobs as co-pilots on completing training with ASA and getting their CPL (Commercial Pilot License) License and subsequent conversion from the DGCA India (Directorate General of Civil Aviation).
However, the school suddenly suspended its flight training last month, claiming their school was being restructured. Students were later told the school had been shut down for defaulting in payments over fuel and insurance bills.
The email further said, "We are students of the American School of Aviation. Our school has been closed for the past six weeks. The management has tried to keep us satisfied by telling us there is a deal going through in order to get the school brought over. But now it turns out none of it is true. They have been just keeping us on hold and today issued a notice telling us to evacuate the academy in the next two days due to the non-payment of water and electricity bills."
A disheartened Dmello (Indian Student) added, "There have been a lot of false promises and we are helpless and have nowhere to go. We are looking forward to external support from the Indian Embassy and the Indian government. We spoke to Kingfisher and they said that they are looking into the case and are trying their level best to resolve issues."
Latest posts by Dan Winther
(see all)