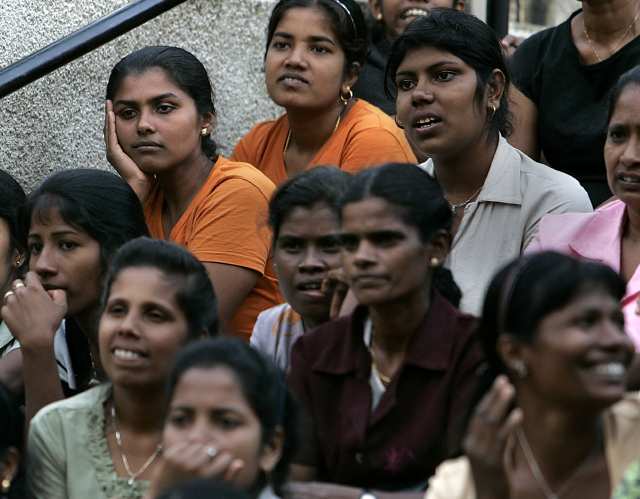 Sri Lankan Government has pledged to pay for the air tickets of female workers returning home from Bahrain's prisons. Migrant Workers Protection Society (MWPS) action committee head Marietta Dias said the vow was made to the society by Sri Lankan Foreign Ministry officials.
"We have spoken with the Sri Lankan Government and they have said they will arrange the air tickets for the repatriation of women in prison," she told the SecondCity News Desk.
"They told us not to pay for any more air tickets and let them know if any new cases come up."
Dias said the Sri Lankan Government had also agreed to fund the air tickets of runaway housemaids Ismail Nisvika, 26, and Chitra Kodikara, 35, who have been staying at the MWPS shelter for several months.
Dias said she had no idea why the Government suddenly decided to take financial responsibility for female prisoners, or how the plan would work.
But she welcomed the offer to improve the support available to the 12,000-strong Sri Lankan population in Bahrain.
"It is a step in the right direction because it is becoming too expensive for us to buy tickets for these people," Dias said.
The Sri Lankan Embassy in Kuwait looks after the affairs of its citizens in Bahrain, although some visa and consular services are offered through honorary Consul-General P B Higgoda at the Sri Lanka Club.
Meanwhile, Dias said the number of housemaids of all nationalities running away from their sponsors was on the rise and called for the recruitment of highly-skilled workers.
"It is a fact that more are running away and we have noticed that," she said.
"Many have never dealt with household gadgets and equipment and are not used to the size of the houses.
"It is unfair to the sponsors also, as they see that these people are not capable and there is also the language and cultural barrier," she added.
Related Story: The Media Line: THE PLIGHT OF SRI LANKA'S ENSLAVED MOTHERS, DAUGHTERS AND SISTERS
Latest posts by Dan Winther
(see all)