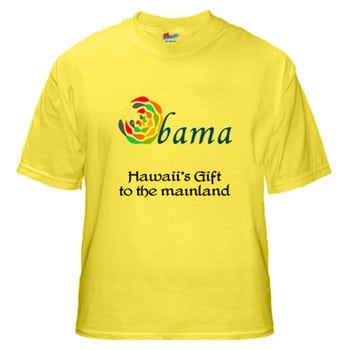 Hawaiian tourist officials are hoping that Obama takes more holidays in his birthplace. Obama was born in Honolulu in 1961, and after a spell in Indonesia, lived in Hawaii with his maternal grandmother.
Already, stalls in Hawaii – which Obama frequently visits – are selling "Hawaii for Obama" T-shirts. The head of Visit USA Association in the UK believes that Obama will be good for tourism across the states, with more British visitors despite the stronger dollar. "I think that inevitably, following a popular election, there's going to be a buzz, and this will be good for tourism generally," said Alan Waddle, chief operating officer for Visit USA.
President-elect and body-surfing fan Barack Obama could break the trend of White House incumbents by travelling overseas for his holidays. As well as trips to Hawaii to catch a few waves and take walks along the beach with his wife and children, Obama went to St Thomas in the Virgin Islands earlier this year and recently visited the homeland of his father in Kenya.
Of recent presidents, Jimmy Carter took the fewest holidays, just 79 days off during office – less than three weeks a year. At the other extreme, Dwight Eisenhower made 29 trips to Augusta National in Georgia to play golf, enjoying an estimated 222 days on the golf course. President Bush is believed to have taken off more than 450 days during his two terms in office, overtaking the previous record set by Reagan at 335. Most of these were spent in Crawford, Texas.
John Adams, the second president (1797-1801), once spent seven months away from the White House with his ill wife on their farm in Massachusetts. "No other president stayed away as long. Enemies joked he had abdicated," say academics at George Mason University in Virginia. Thomas Jefferson, the third president (1801-1809), also stayed at his country home, Monticello, in Virginia from mid-July to October in 1805.
American tourist officials will be hoping that holidaying at home will be one tradition that Obama will not break.
Latest posts by Dan Winther
(see all)