You guys must be wondering why Kayak.com all of a sudden? Well, to be very frank I've some soft corner for this brand since our struggle period. We were literally funded by these guys in our starting days when no one heard of a term called 'startup'. Thanks to their affiliate program with Linkshare at that time. Anyhow, Dan is off to Denmark for a long Christmas break and I'm left alone here in Phuket to finish his unfinished work.
Last week I was planning a short visit to Singapore to cover an event. The hotel was already done courtesy of my sponsors but since it was a very small event and invitees were just starting up, the flight was my responsibility. After calling my flight booking specialist in Bangkok I realized that I'm left with no other options but to book the flight by myself since Mr. Beer was not feeling well. I quit booking my own flights way back in 2012 after moving to Thailand.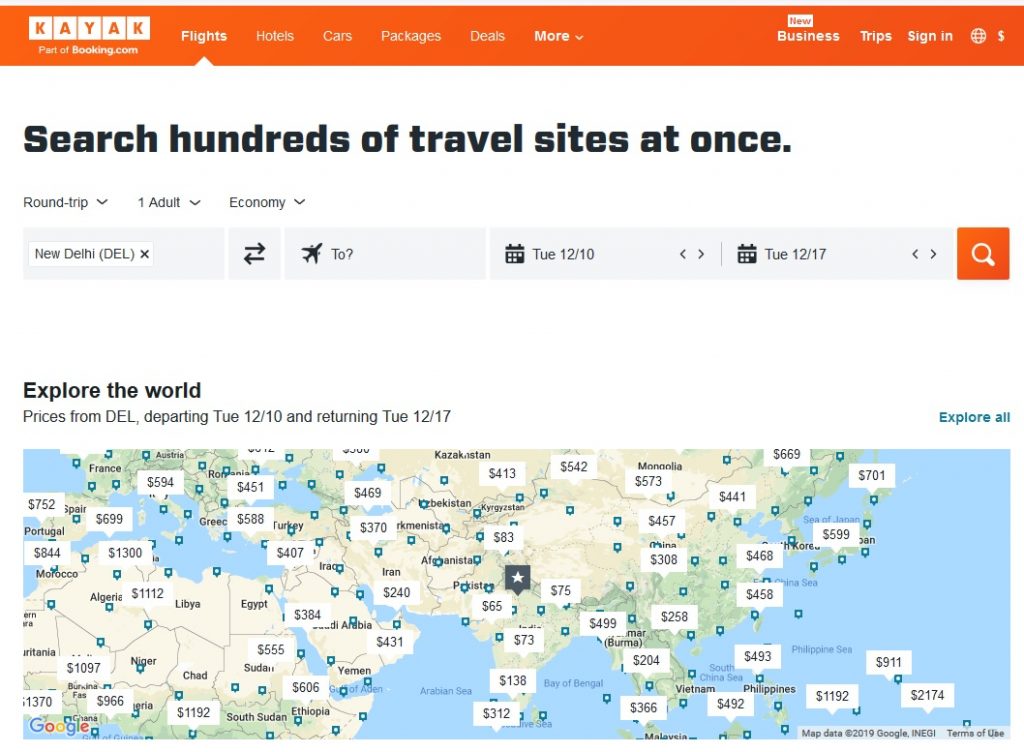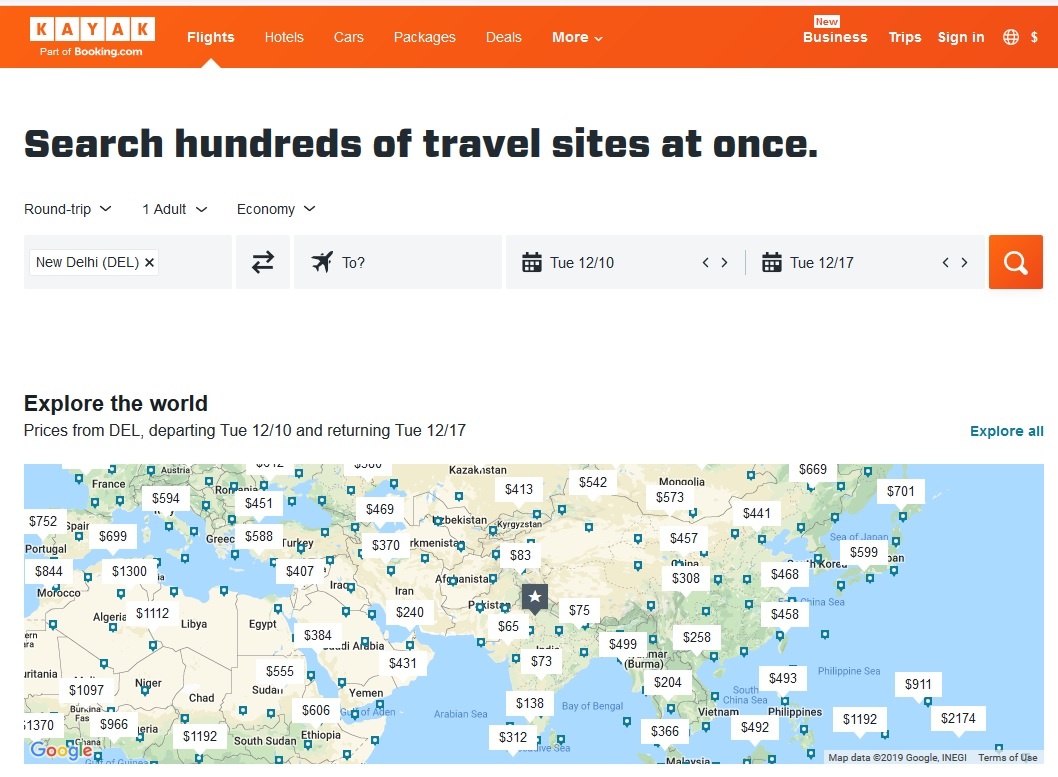 I decided to check all the new kids on the block but the results were so confusing and not even a single flight result was up to the mark. It is very frustrating in today's so-called digital age that more than a dozen flight comparison sites after stuffing your system with so many cookies are failed to give you a suitable result leave alone booking it. Well, guess what? I turned to good old Kayak.com to see if it still got the old charm left.
Here below is the complete story of my flight search on Kayak.com which will give you an abstract idea of why this simple good old flight comparison engine is one of the most intelligent flight search sites we have today.
My travel details

Flights / Hotels / Cars / Packages / Deals & More options such as Cruise
Nos of Adults / Child
Economy / Business / First Class
Departing Airport
Destination Airport
Departure Date
Return Date
Search results

Unbelievable results!!! I found 1671 flights from 214 providers with the lowest price starting from $146. Well, you must be wondering what is so special about this result, It's the same as other flight comparison sites. They can fetch a more number of flights and even more lowest price.
Nope, I was not impressed by the number of flights or 214 providers and not even with the lowest price quoted. What I'm going to reveal to you is very very important and this is the reason that Kayak.com is still on the higher pedestal with an extra edge over its rivals.
Kayak unique elements
What makes this search result very unique is it's elements. Kayak uses brilliant elements to choose from so that you can make your priorities right. For example if you would like to reach the particular destination lets say about at 14:30 than it can make it possible for you to look for the flights with similar arrival time at that particular airport of your choice.
I've explained the set of options used by kayak.com for you into a series of articles for you to understand the whole algorithm. I hope you will enjoy it! Keep a tab on the below list to see if they turn into a live link in the coming days.
Free Price Alert
Fee Assistance – An eye opener
Layovers / Stops
Airlines choice
Alliance choice
Airports choice
Latest posts by Gandhi Paramjit
(see all)