The summer Olympics come only once every four years which means you only get a month, every four years to watch some of the finest sportsmen and women compete in the most scrutinized sporting event known to common masses. The training and dedication that goes into being an Olympic athlete is something way beyond most people's capacity. It seems that the Beijing Olympic is not just the only ground of jaw-dropping performances, but also the reunion of some hottest athletes, labeled as 'bold and beauty'. Here are the hottest stars of Beijing Olympics:
Rita Dravucz, Hungary
For Hungary, model turned water polo player Rita Dravucz is the name that needs no further introduction. Rita has been a part of National Hungarian team since she was 17.
Her tall slender form seems more suited for a model, than an athlete.  Having missed the Athens Olympics in 2007 due to her finger injury and broken hand bone, this time Rita Dravucz is more than happy to be going to the Beijing Olympic with the Hungary water polo team. The strength she brings and the enjoyment she takes in playing water polo also shows in her modeling career. Apart from hard work she puts in both form she gives ample credit to the special medication which helped her a lot to gain perfect body suitable for water polo as well as modeling.

Alexandra Orlando, Canada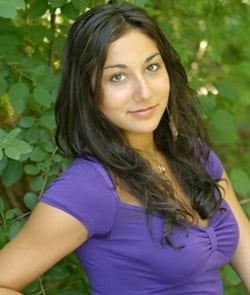 Alexandria Orlando, born in Toronto, Canada has seen both triumph and tragedy in rhythmic Gymnastics. Rated high in the list of sexiest athletes, Orlando is a darling of rhythmic gymnastics. Having missed the Athens Olympic by one spot, she was delighted to have the opportunity to compete in Beijing Olympic. This 21-year-old athlete is one of the only four athletes to win six gold medals at a single commonwealth games. During the off-season, she keeps herself busy in attending the University of Toronto, studying commerce and training in Ritmika RG club.
Alona Bondereko, Ukraine
It seems tennis players are widely known for their looks and killer instinct attitude! Alona Bondereko is an awesome tennis player who has gained huge popularity in the tennis world. With her parents and younger sisters, Kateryna and Valerie in the tennis world, it is easy to see that tennis runs in the blood of the Bondereko family.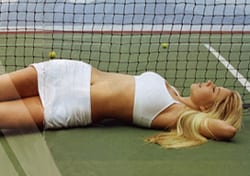 This year's Beijing Olympic is very important to her as she has never been to Olympics before. Although she made her debut in Australian open, the world saw her rise and success in 2006 through the ranks into the top 100 and close to top 50.
Amanda Beard, United States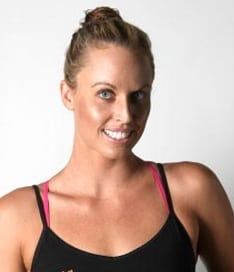 United States breeds some hot attractive swimmers. Some pretty hot swimmers have come from down under and Amanda, the darling of U.S swimming is one of them. Amanda Beard, the athlete, swimmer model on the cover of Sports Illustrated, 'Swimsuit Edition' has a lot going for her. This sexy model swimmer and model is back for her fourth Olympic appearance by finishing second in the Olympic trials. Like most other, this 26 year old athlete rose to stardom at the age of 14. With lots of expectations and pressure, Amada went through a rebellious stage that just happened to coincide with a growth spurt. Due to some personal problems, Amada kept herself out of water for a while, but now she is back in the swimming arena with a bang.
Yelena Isinbayeva, Russia
Yelena, the tall Russian gymnastic beauty is a talented pole vault competitor who has done her country proud through her flexible talents. Isinbayeva will be attending her second Olympic games this year in Beijing and she stands as the favorite in women's pole vault. This five-foot nine-inch beauty has never looked back ever since she took to pole vaulting. She has proved herself as one of the most successful athletes of her generation.
Latest posts by Dan Winther
(see all)