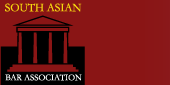 It seems that help is on its way for the students of the American School of Aviation,  South Asian Bar Association of Northern California (SABA) has offered assistance to the more than 100 stranded students for assessing their legal options to get justice and remain within the U.S.
A press release issued by the South Asian Bar Association confirms the report. "These students have been placed in a really tough situation. They did not receive the opportunity to complete their coursework as promised and have not been assured that refunds will be provided. Many of them do not have permanent housing and some of them are still attempting to transfer to other schools," said Shaamini Babu, Co-chair of SABA's Pro Bono Committee, who is working with Ashok Sinha, consul for community affairs at the Consulate General of India in San Francisco, to ascertain the facts of the case and the legal issues that the students are facing.
Fortunately, the Department of Homeland Security has expressed its wish not to pressurize the students to leave the country upon the expiration of their current visas.
SABA President Khurshid Khoja has asked Merced County District Attorney to bring criminal charges against the owners of the American School of Aviation, a critical move, which will help students obtain U.S. visas for them to remain in the country indefinitely and receive work authorization.
SABA also provided the students with referrals to attorneys in the area willing to take on the civil matter on a contingency basis.
"Our Pro Bono Committee normally doesn't refer clients to counsel willing to work pro bono unless the public interest is directly implicated. However, in this situation we were able to find SABA members willing to work on contingency because this potential breach of contract renewed our community's outrage over the exploitation of immigrant South Asians by swindlers, traffickers, and other opportunists who prey on the vulnerable," said Vid Prabhakaran, SABA Vice President-External.
In this type of contingency arrangement, the attorney receives a percentage of the recovery, only if a recovery is made. In the event that the attorney is unsuccessful, he suffers the costs of bringing the legal action including the costs of filing fees, expert fees, investigation fees, and the attorney's own legal fees.
Students can contact SABA members and discuss their further plans on below given contact details:
General inquiries about ASA cases should be directed to SABA President Khurshid Khoja via e-mail or mail to:
South Asian Bar Association of Northern California
c/o The Chugh Firm
4800 Great America Parkway, Ste 310
Santa Clara, CA 95054
Latest posts by Dan Winther
(see all)